As unfortunate as it sounds, broken or shattered iPhone screens are fairly common, mostly because iPhone owners are not always careful. While a broken screen is, thankfully, an easy-enough problem to fix, iPhone users who wish to take on this task on their own are advised to exercise utmost caution. Taylor Casti of Mashable says that DIY iPhone screen repairs entail certain risks:
"Now, before you jump into this project, remember that it's a challenging, do-it-yourself fix, which doesn't guarantee results. It's easy to rip a ribbon cable or otherwise damage the internal components of your phone. You can also cut your finger on a cracked display or otherwise injure yourself while trying to fix your phone."
She also points out that people whose tinkering skills aren't on par with a backyard boffin should seek professional help. Instead of risking further damage or spending for a new phone (particularly when the damaged device is out of warranty), it is certainly practical to take one's phone to a mobile phone expert like TWorld ICT with extensive experience in iPhone screen repair in Melbourne.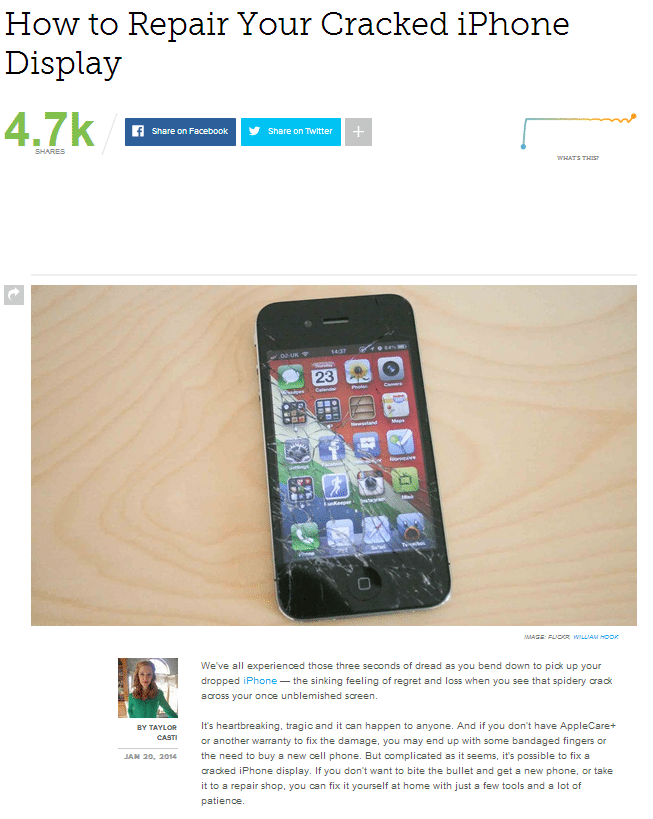 Without going into specifics, an iPhone screen repair involves removing various bits and pieces from the device itself, like the earpiece speaker and the camera, before putting them back on together with the new screen. If these components are improperly returned to their original places, then the iPhone will not work. A pentalobe screwdriver is also necessary to open the iPhone case, which is something not usually found in a typical toolbox or garage shed.
Those who seek the assistance of a pro do not need to worry about these risks, but they do have to take certain steps to ensure that their new screens won't sustain damage anytime soon. Screen protectors and iPhone cases can provide additional protection against physical damage, although proper handling is still the best way to prevent iPhone screens from shattering. One piece of advice that often falls on deaf ears is to avoid bringing one's iPhone to the bathroom, especially since its screen is prone to water damage as well.
In any case, a professional iPhone 4 screen replacement in Melbourne is actually a pretty good deal. Think of it as money well spent on the convenience and guarantee of a job well done.
(Source: How to Repair Your Cracked iPhone Display, Mashable, January 20, 2014)